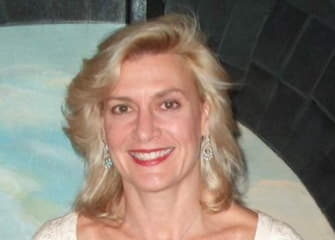 Tami Fratis
Click here for Part I, Part III, Part IV, Part V & Part VI
Providing solutions to the world's most complex data management and recovery challenges
Tami Fratis is the CEO of IPR International - the Information Protection and Recovery Company, an IT infrastructure and services company that is based in Delaware and serves clients around the world. True to its name, IPR designs application solutions meant for complex technology challenges and focused on reliability and security. The company has provided solutions for a wide range of large, multilayered organizations such as billion-dollar financial institutions, healthcare networks, government agencies, and numerous public and private businesses. In addition to her role at IPR, Tami has served on the investment advisory committee for Ben Franklin Technology Partners, on the State of Delaware's investment review board, as as director and chairman of the Philadelphia Alliance for Capital and Technologies (PACT).

EDWIN WARFIELD: What are your thoughts on the industry as an investor?
TAMI FRATIS: Initially, I was interested when I took over as the CEO because so much was happening in the cloud industry. It's a huge business—it's a $70 billion business. It's going to double in size over the next three years, so there's a lot of opportunity. It is dominated by some very large players and part of the challenge became how do we, this small company, compete against these large companies? How do we differentiate ourselves and how do we innovate in order to have a place in the cloud industry?
That was a challenge. I love challenges. I love problem solving. I love creativity and innovation. And my goal when I took over as CEO was to not just offer private regulated clouds to very large enterprises, which is where our focus was, but to offer similar, superior services to smaller enterprises at a price point that they could afford but also in a way that made the cloud deployments, cloud migrations, and cloud management easy for them.
Q. How has the company changed as technology has evolved?
A. When Mike started the company, the industry was saying, "we need backup services." SunGard was the big player in the area. They were offering tape backup, but not everyone thinks tape backup is easy to use; not everyone thinks tape backup lasts.
We then met that need by offering digital backup. We were basically doing disk-to-disk backup over telephone wires because the internet really did not exist at that time.
Then, the industry asked for [colocation] and disaster recovery, so we started offering colo and disaster recovery, which got us into the data center business—which moved us from Conshohocken, which is where our corporate office is and our data center was, to Reading, for redundancy. We had Conshohocken and we had Reading, but Reading was our first independently managed, by us, data center.
The Reading facility is a bunker. It is 37 feet below ground and at the time, it housed data for the largest French bank and other very large clients up in New York, like the fifth largest law firm, and some other large hospitals in the Philadelphia and Tri-State region.
When the industry asked for virtualization, we were simultaneously approached by McConnell Johnson, which is a real estate firm in Delaware, to take over what was a vacant building that had been owned by Manny Hanny, then Chase Manhattan, and then JPMorgan Chase—as the banks kept getting acquired. The building was a state of the art, single-tenant—meaning it was only JPMorgan Chase in the building—eight-floor data center in a high-rise building, completely storm resistant, redundancy on every level, two different power grids, plenty of generators. So it was a really robust data center facility. We decided that we were going to get into the virtualization business in a big way by becoming the data center operator and provider in the Wilmington facility. We did not buy the building, so we don't own real estate, but we are the only manager of the infrastructure in the building.
And then when virtualization started being known as the cloud, a milestone was how do we broaden our geography, because even though the cloud is virtual—you can access it from wherever you are—most companies who buy cloud services want to have a physical location near their offices. We went out and acquired a business in Boca Raton, Florida, which not only brought us South American clients but also clients from South Florida, and expertise in the technology and innovation space in order to innovate in the cloud, given that the cloud was growing so rapidly.
Connect with Tami on LinkedIn
Sponsored by:
ABOUT NEWMARK GRUBB KNIGHT FRANK
Newmark Grubb Knight Frank (NGKF) is one of the world's leading commercial real estate advisory firms. Together with London-based partner Knight Frank and independently-owned offices, NGKF's 12,800 professionals operate from more than 370 offices in established and emerging property markets on six continents.
With roots dating back to 1929, NGKF's strong foundation makes it one of the most trusted names in commercial real estate. NGKF's full-service platform comprises BGC's real estate services segment, offering commercial real estate tenants, landlords, investors and developers a wide range of services including leasing; capital markets services, including investment sales, debt placement, appraisal, and valuation services; commercial mortgage brokerage services; as well as corporate advisory services, consulting, project and development management, and property and corporate facilities management services. For further information, visit www.ngkf.com.
NGKF is a part of BGC Partners, Inc., a leading global brokerage company servicing the financial and real estate markets. BGC's common stock trades on the NASDAQ Global Select Market under the ticker symbol (NASDAQ: BGCP). BGC also has an outstanding bond issuance of Senior Notes due June 15, 2042, which trade on the New York Stock Exchange under the symbol (NYSE: BGCA). BGC Partners is led by Chairman and Chief Executive Officer Howard W. Lutnick. For more information, please visit www.bgcpartners.com.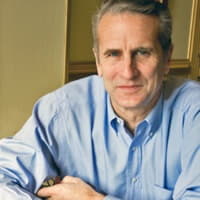 Edwin Warfield, CEO of citybizlist, conducts the CEO Interviews.
If you're interested in reaching CEOs, please contact edwin.warfield@citybuzz.co
Connect on LinkedIn