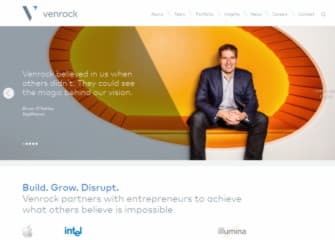 Biohaven Pharmaceutical Holding Company Ltd., a privately-held biopharmaceutical company with particular expertise in late stage clinical development and a portfolio of multiple late stage assets, announced today the successful completion of an oversubscribed $80 million private financing. The round was led by Venrock and joined by other leading biotech investors including RA Capital Management, Vivo Capital, Aisling Capital, Rock Springs Capital, John W. Childs, Knoll Capital Management, Osage University Partners, Aperture Venture Partners, Connecticut Innovations, Greg Bailey and Litmore Capital. Two undisclosed blue chip pharmaceutical companies also participated in the round as part of in-licensing agreements with Biohaven. Cowen and Company served as the lead strategic advisor and placement agent for the transaction. William Blair served as a co-placement agent. Biohaven was represented in this transaction by a team of attorneys from Locke Lord LLP lead by Douglas Gray, Ralph Loren, Tamer Tullgren and Michael Conroy.
Vlad Coric, M.D., CEO at Biohaven, commented, "We are pleased to welcome these new investors as partners in our company and our mission to bring novel treatments to patients suffering from unmet medical needs. With this financing, we have a strong financial foundation from which we can develop our late stage clinical pipeline and advance new therapies into clinical trials."
The new and existing investors in Biohaven comprise some of the leading biotech funds in the industry who have backed multiple successful biopharmaceutical companies. Proceeds from this financing will be used to advance the company's late stage clinical programs in orphan neurologic indications and other trials in areas of large unmet medical needs. Biohaven plans to initiate Phase 2/3 studies in 4Q2016 and in 2017.
Nimish Shah, from Venrock stated, "Biohaven has made tremendous progress since launching two years ago and expects to have multiple programs in the clinic next year. We look forward to partnering with the Biohaven team to develop products that make a tangible difference for patients."
Declan Doogan, M.D., Chairman at Biohaven added, "This represents a significant milestone for Biohaven that will allow us to prosecute an ever increasing set of opportunities. Our new investors have expressed confidence in the company and we will work diligently to deliver on our ambitious goals. I have full confidence in Vlad and his team."
About Venrock
Originally established as the venture capital arm of the Rockefeller family in 1969, Venrock partners with entrepreneurs to build some of the world's most disruptive, successful companies. With a primary focus on technology and healthcare, portfolio companies include Apple Computer, Anacor, Athenahealth, Centocor, Check Point Software, Dollar Shave Club, Gilead Sciences, Idec Pharma, Imperva, Illumina, Intel, Millennium, Pharmacyclics, Receptos, Nest and Vertex. For more information, please visit Venrock's website at www.venrock.com and follow the firm on Twitter at @venrock.
About Biohaven Pharmaceutical Holding Company Ltd.
Biohaven is a privately-held biopharmaceutical company with particular expertise in late stage clinical development and has portfolio of multiple late stage drug assets. Biohaven has licensed intellectual property from Yale University, Catalent, ALS Biopharma LLC, Massachusetts General Hospital and two undisclosed pharmaceutical companies. The company has advanced multiple candidates into the clinic and plans on pivotal trials beginning late 2016. Biohaven also has a substantial equity stake in Kleo Pharmaceuticals, Inc. (http://kleopharmaceuticals.com). Biohaven is owned by a group of investors including Yale University, Venrock, RA Capital Management, Vivo Capital, Aisling Capital, Rock Springs Capital, J.W. Childs, Greg Bailey, Knoll Capital Management, Osage University Partners, Aperture Venture Partners, Litmore Capital, Portage Biotech Inc. (OTC Market: PTGEF, Canadian Securities Exchange: PBT.U), Jim Mellon and other private investors. Further information regarding Biohaven can be found at: http://biohavenpharma.com