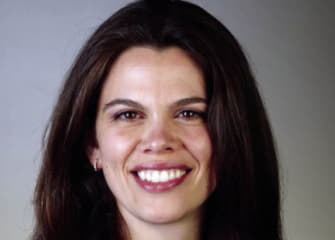 Rachel Ehrlich Albanese
DLA Piper announced today that Rachel Ehrlich Albanese has joined the firm's Restructuring practice as a partner in New York.
Albanese represents both debtors and creditors, as well as other parties, in a full range of restructuring matters, including chapter 11 cases, out-of-court workouts and cross-border insolvency proceedings.
Her experience includes serving as counsel to the official committee of unsecured creditors in the chapter 11 cases of SandRidge Energy, Inc. and Chassix Holdings, Inc.; the ad hoc group of noteholders in the Magnum Hunter Resources and Inversiones Alsacia S.A. cases; Metro Affiliates, as debtor; and the foreign representative in the chapter 15 case of Security Capital Ltd., among others.
"Rachel's background is an ideal fit for our diverse global practice," said Richard Chesley, co-chair of DLA Piper's global and US Restructuring practices. "Her sophistication and understanding of complex restructuring issues will be invaluable to our clients and colleagues."
Thomas Califano, co-chair of DLA Piper's US Restructuring practice, added, "Rachel is a skilled and experienced restructuring advisor who is highly respected among her peers and by her clients. Several of us have worked with her over the years, and we look forward to working together as colleagues."
Richard Hans, managing partner of the firm's New York office, said, "I am pleased to welcome Rachel to our expanding team in New York. In addition to her notable restructuring work, her dedication to pro bono and charitable causes fits well with DLA Piper's commitment to pro bono around the world."
Albanese joins DLA Piper from Akin Gump and began her career clerking for the Honorable John W. Bissell, Chief Judge of the US District Court for New Jersey. She earned both her BA and JD degrees from the University of Pennsylvania, where she was editor in chief of the Journal of International Economic Law.
She is also actively involved in the industry, including regularly speaking and writing on bankruptcy topics and active membership with the International Women's Insolvency & Restructuring Confederation International (IWIRC) and the Association of Restructuring, Insolvency & Bankruptcy Professionals (INSOL).
Albanese is the most recent arrival to DLA Piper's New York office in the past month, following Investment Funds partner Yasho Lahiri earlier this week and former SDNY prosecutor Jessica Masella in September.
About DLA Piper (www.dlapiper.com)
DLA Piper is a global law firm located in more than 30 countries throughout Africa, the Americas, Asia Pacific, Europe and the Middle East, positioning it to help companies with their legal needs around the world. In certain jurisdictions, this information may be considered attorney advertising.