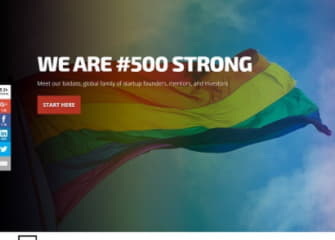 HappyCo announced today that it has completed a Series A funding round of$7.5 million. Investors include 500 Startups, Point Nine, Flight Ventures and the SaaS Syndicate, a top syndicate on AngelList. HappyCo is the leading mobile inspection platform for driving operational excellence in the management of residential properties, commercial facilities and enterprise workforces. The company has powered more than 1.3 million inspections and more than 20 million inspection photos. In 2016, HappyCo has seen rapid adoption by enterprise customers — including many of the NMHC 50 list of top owners and managers.

"No matter what industry you're in, the key to delivering operational excellence is to use best-in-class mobile and cloud tools across every aspect of your business," says HappyCo CEO Jindou Lee. "We've spent the last five years building and refining our platform to replace manual operational processes with real-time auditing and business intelligence tools that empower companies to dramatically improve their key performance indicators. This round of funding validates our business model and technology, and it will allow us to scale our business to help more organizations succeed in today's competitive data-driven economy."

HappyCo plans to use the financing to expand its engineering and sales teams and to continue to increase its customer base. Two of the company's primary goals are to enter into new verticals and add to its product suite.

Nathan Creswell, co-founder of the SaaS Syndicate and a partner at Flight Ventures, added that, "HappyCo has clearly established itself as a transformative force in the world of property management and is one of the most exciting real estate SaaS success stories that we've seen. The company not only has best-in-breed mobile apps, but its ease of deployment and high user adoption levels have made it the platform of choice for forward-thinking enterprises globally. Their model also has significant value in many verticals beyond real estate, and we are proud to be able to fuel HappyCo's continued growth."

About HappyCo
HappyCo (www.happyco.com) is a San Francisco-based software company that builds mobile applications for enterprise workforces to run their operations more efficiently. Its Happy Inspector product is used by thousands of companies and has facilitated more than 1.3 million inspections. The company was founded in 2011 and is privately held.