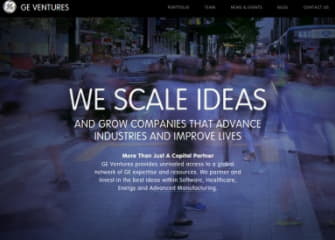 Shape Security, a provider of advanced security technology for web and mobile applications, has announced a strategic investment from Hewlett Packard Pathfinder, the Hewlett Packard Enterprise (HPE) venture investment and partnership program, to close a $40 million Series D round of funding. New and existing investors participating in the round include EDBI, Baseline Ventures, Kleiner Perkins Caufield & Byers, NVP, Venrock, Google Ventures, Eric Schmidt, and Northern Light Ventures. This brings Shape's total funding to $106 million.
To date, Shape has prevented more than $1.1 billion in fraud losses for its Fortune 500 and government customers. Shape is deployed as the primary line of application defense on all customer transactions for two of the top 10 airlines in the world, the world's largest hotel company, the world's largest bank, one of the top 10 retailers in the world, and one of the largest U.S. government agencies. Shape's mobile solution, formally launched in January of 2016, now protects more than 20 percent of all in-store mobile payments worldwide.
The latest investment comes as Shape continues to build on strong customer traction and looks to expand sales throughout the U.S. and internationally. The company will accelerate its growth in the APAC region specifically, with new equity from Singapore-based EDBI. Shape's participation in the Hewlett Packard Pathfinder program includes a strategic sales partnership agreement whereby HPE will offer the Shape solution to its customers worldwide to help them better protect themselves from automated attacks across platforms.
"Shape's innovative technology has proven to offer highly effective defense against automated attacks from advanced cybercriminals," said Lak Ananth, Managing Director of Hewlett Packard Pathfinder. "We are very excited to partner with Shape to bring HPE customers best-in-class application defense and help Shape accelerate its business to enterprise scale."
Automated threats are responsible for millions in fraud
losses per day, targeting web and mobile applications of retailers, banks, airlines, healthcare organizations and government agencies. Existing defenses cannot stop the cybercriminals, who use increasingly automated attack tools to imitate populations of legitimate users to carry out credential stuffing attacks (resulting in large-scale account takeovers), application DDoS attacks, content scraping, and other threats. The Shape platform was designed to constantly evolve to stay ahead of cybercriminals.
"Shape in partnership with HPE offers enterprise customers worldwide the best defense against automated attacks on their critical web and mobile applications," said Derek Smith, CEO of Shape Security. "We change the economics of cyber attacks, shifting the cost burden from the enterprise to the attacker, by making it economically unattractive to launch automated attacks against our Global 2000 customers."
About Shape Security
The world's leading financial, retail and travel companies and government agencies rely on Shape Security as their primary line of defense against cyber fraud and data breaches on their web and mobile applications. The Shape platform, covered by 23 US patents, was designed to stop the most dangerous application attacks enabled by cybercriminal automation tools, including credential stuffing (account takeover), application DDoS, unauthorized aggregation, and other threats. Shape has prevented over $1 billion in fraud losses for its customers and protects more than 20% of the world's in-store mobile payments. Shape is headed by industry leaders from Google, Cisco, IBM, Raytheon, Palo Alto Networks, and the Pentagon.
About EDBI
As a premier Asian investor, EDBI invests in knowledge and innovation-intensive sectors covering Information & Communication Technology (ICT), Smart & Sustainable Technology (SST), Biomedical Sciences (BMS), and select industry clusters under its Strategy Growth Programme (SGP). Under ICT, EDBI seeks investment opportunities in Fintech, Data Analytics, Info Security and Software Infrastructure. Taking a long-term investment outlook, EDBI helps to grow companies in Asia and globally through Singapore.