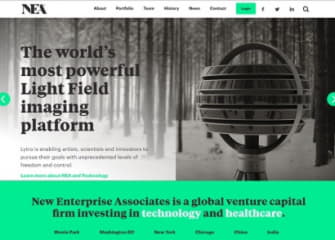 SAN JOSE, Calif.--(BUSINESS WIRE)--MapR Technologies, Inc., provider of the industry's only Converged Data Platform, today announced an equity financing of $50 million. The additional funding accompanies yet another consecutive record quarter. The company continued to advance at a rapid pace in Q2, with more than a 100 percent increase in bookings over prior year. Licenses and support agreements for the MapR Converged Data Platform represented 90 percent of total bookings, reinforcing the proven value of the enterprise software business model.
With multiple software license transactions of more than $5 million from new and existing customers, MapR continues to demonstrate the strong demand for enterprise-grade and real-time features of a converged data platform. Additionally, MapR reported an outstanding customer retention rate of 99 percent and a dollar-based net expansion rate of 143 percent. New and expanded customers in Q2 include American Express, Audi, Ericsson, JLL, Mizuho Bank, NTT, Philips, Qualcomm, and Rubicon Project.
"Demand for the MapR Converged Data Platform continues to grow as it enables customers to lower IT costs by unifying data into a single platform and simultaneously drive innovative applications to generate new revenue streams," said Matt Mills, president, MapR Technologies. "MapR addresses the transition of on premise to cloud computing by unifying all data within a single converged data architecture."
"Our ongoing momentum is fueled by a world-class team that is driving innovation and growth across every facet of our organization," said John Schroeder, founder and CEO, MapR Technologies. "This new funding strengthens our balance sheet as we look ahead to an initial public offering."
The $50 million equity financing was led by Future Fund, with participation from all existing investors, including: Google Capital, Lightspeed Venture Partners, Mayfield Fund, New Enterprise Associates, Qualcomm Ventures, and Redpoint Ventures. With this financing, MapR has raised a total of $194 million in equity to date.
"Enterprise computing is going through one of the biggest transformations in decades and companies that are serious about leveraging data as a disruptive advantage are relying on MapR," said Barry Eggers, managing partner, Lightspeed Venture Partners. "The company has consistently demonstrated strong growth over several years and we believe its technology lead will continue to drive its success."
About MapR Technologies
MapR enables organizations to create disruptive advantage and long-term value from their data with the industry's only Converged Data Platform, which delivers distributed processing, real-time analytics, and enterprise grade requirements across cloud and on-premise environments, while leveraging the significant on-going development in open source technologies including Spark and Hadoop. Organizations with the most demanding production needs, including sub-second response for fraud prevention, secure and highly available data-driven insights for better healthcare, petabyte analysis for threat detection, and integrated operational and analytic processing for improved customer experiences, run on MapR. A majority of customers achieves payback in fewer than 12 months and realizes greater than 5X ROI. MapR ensures customer success through world-class professional services and with free on-demand training that over 50,000 developers, data analysts and administrators have used to close the big data skills gap. Amazon, Cisco, Google, HPE, Microsoft, SAP, and Teradata are part of the worldwide MapR partner ecosystem. Investors include Google Capital, Lightspeed Venture Partners, Mayfield Fund, NEA, Qualcomm Ventures and Redpoint Ventures. Connect with MapR on LinkedIn, and Twitter.