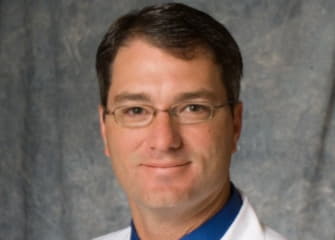 J. Aaron Grantham
WALTHAM, Mass.--(BUSINESS WIRE)--Corindus Vascular Robotics, Inc. (NYSE MKT: CVRS), a leading developer of precision vascular robotics, today announced that J. Aaron Grantham, MD, a leading interventional cardiologist, and an innovator in the treatment of chronic total occlusions (CTOs), has joined the company as Chief Medical Officer (CMO).
Dr. Grantham will be spearheading Corindus' initiatives to educate the interventional cardiology community on the benefits of robotic therapy and will be leading efforts to develop clinical data to advance the CorPath® System's applicability for additional clinical indications. As a practicing CMO, Dr. Grantham will continue treating patients at Saint Luke's Mid America Heart Institute.
"I am excited to be joining Corindus during this time of growth for the company," said Dr. Grantham. "I believe that through a systematic, program-based approach, similar to my work in building CTO programs, robotic therapy will be able to reach its full potential. I look forward to working with other leaders in the field of interventional cardiology as we continue to optimize robotic therapy."
Dr. Grantham is with Saint Luke's Mid America Heart Institute, a member of Saint Luke's Health System, as Associate Professor, University of Missouri-Kansas City School of Medicine. He also is Director of the school's Cardiovascular Disease Fellowship Program and Director of Cardiovascular Medical Education at Saint Luke's Hospital.
"Dr. Grantham's experience, knowledge and thought leadership will play an integral role in our continued growth and success," said Mark Toland, President and Chief Executive Officer of Corindus "Together with an esteemed steering committee, Dr. Grantham will help Corindus achieve our vision and build a strong clinical roadmap for CorPath. We are excited to welcome him to the company in this critical position."
About Corindus Vascular Robotics, Inc.
Corindus Vascular Robotics, Inc. is a global technology leader in robotic-assisted vascular interventions. The company's CorPath® System is the first FDA-cleared medical device to bring robotic precision to complex, radial, coronary and peripheral procedures. During the procedure, the interventional cardiologist sits at a radiation-shielded workstation to advance stents and guidewires with millimeter-by-millimeter precision. The workstation allows the physician greater control and the freedom from wearing heavy lead protective equipment that causes musculoskeletal injuries. With the CorPath System, Corindus Vascular Robotics brings robotic precision to complex, radial, coronary and peripheral procedures to help optimize clinical outcomes and minimize the costs associated with complications of improper stent placement with manual procedures. Corindus stands behind its product with its unique $1,000 hospital credit "One Stent Program." For additional information, visit www.corindus.com, and follow @CorindusInc.