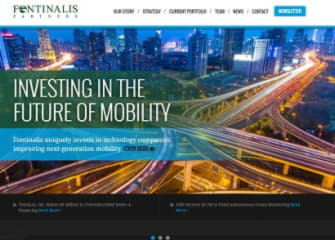 Detroit-based Fontinalis Partners, which invests in transportation technologies, announced it has raised $100 million for its second fund. The firm, which also has an office in Boston, says it now manages $165 million in committed capital since it was founded in 2009 by Ralph Booth, Bill Ford (the great-grandson of Henry Ford), Chris Cheever, Chris Thomas and Mark Schulz.
The firm did not disclose LPs, but its most recent regulatory filing in Novemberindicated it had raised more than $50 million at the time from 10 investors.
Fontinalis invests in various stages at what it calls the next-generation mobility sector, which includes connected vehicles, data and analytics, location-based services and new mobility models. Its portfolio includes Elementum, Lyft, Service.com and Zendrive, among others.