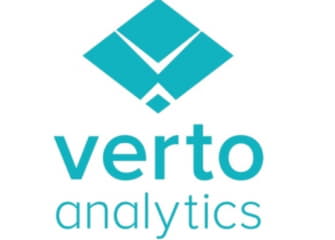 Verto Analytics (http://vertoanalytics.com), the world's first single-source audience measurement company, today announced a $16.1 million USD Series B funding round led by EQT Ventures, who recently announced a new $630 million fund. Series A leads, Conor Venture Partners and Open Ocean Capital, along with new investors, Vision+ (Tero Ojanperä), Finnish Industry Investment, and additional angel investors also participated in the Series B round, bringing the total capital raised to date to $23.9 million USD. Verto will leverage the new funds to scale its services globally within the digital media, mobile app and gaming, adtech and Internet sectors and expand its global operations. Verto Analytics also announced the appointment of Ben Feder as Chairman of the Board, and Henrik Landgren of EQT Ventures as a new board member.
Launched in 2013, Verto Analytics provides single-source audience measurement solutions for monitoring the complex behavior of today's consumer on every device, app and platform they use throughout the day. Verto's services include Verto Content Watch, Verto Device Watch and Verto App Watch, which are all focused on cross-device digital media properties and publishers, digital devices and platforms, and mobile apps. Current customers include industry giants Microsoft, EA, Cisco and Yahoo, multi-screen video advertising company, YuMe, and one of the largest social media companies in the world, amongst others.
"Investing in Verto Analytics was an obvious choice. The media landscape has become increasingly complex with consumers accessing content across multiple screens and devices. Verto has deep expertise in cross-device audience measurement, and provides the most compelling solution for publishers, brands, and advertisers to more effectively measure today's consumer. Verto also serves some of the fastest-growing industry verticals – mobile apps, streaming services and digital media – and is uniquely poised to capitalize on this tremendous growth," said Henrik Landgren, Partner at EQT Ventures.
The market opportunity for Verto Analytics is truly global and cannot be overstated. An average digital consumer uses three to four devices to access digital content across multiple platforms and services within a 24-hour period. Advertising revenues from mobile will surpass that of desktop in late 2016 in the U.S. alone, and as of May 2016 more than 10 billion hours per day were spent by U.S. consumers aged 18 and over on mobile apps. Comparatively, 94 percent of Chinese online users are also using smartphones vs. 70 percent in the U.S, and there are twice as many online users in China than there are people living in the U.S. This international, cross-device world requires a media measurement solution that provides transparent consumer insights from a single source. Accuracy and transparency is what marketers need to better engage with consumers, what publishers can use for improving their monetization, and what media companies need to track their net reach, and benchmark against their competition.
"I'm proud to work with such a passionate team, all of whom have been working hard to achieve success with the biggest names in the digital sector – a sector where very few growth companies to date have dared to challenge the status quo or incumbent methodologies," said Dr. Hannu Verkasalo, CEO of Verto Analytics. "Legacy measurement companies are in a challenging spot. The market needs more timely, integrated and single-source media measurement services that track unduplicated audience reach and frequency. Existing audience measurement companies have yet to deliver adequate mobile app engagement metrics, mcommerce and ecommerce conversion models, path-to-purchase analyses, or in-app data – all of which mobile-centric publishers need in order to run their businesses better. Verto is here to address this global challenge, and provide the next-generation standard for media measurement across all platforms."
About Verto Analytics
Verto Analytics provides a single-source audience measurement solution for monitoring the complex behavior of today's consumer on every device, app and platform they use throughout the day. We provide data and insights that inform marketing, competitive intelligence, media buying, and product strategy and development. Backed by EQT Ventures, Conor Venture Partners and Open Ocean Capital, Verto is a privately held global company with offices in New York City, San Francisco, London and Espoo, Finland. Read our blog, follow us onTwitter, or learn more at http://www.vertoanalytics.com.